Buy Now, Pay Later
Financing plans for both home with up to 2 years zero interest and leasing plans for commercial gyms.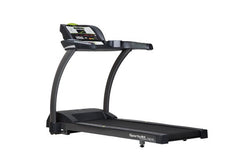 Free Delivery
Free local and national deliveries on orders over $999
Try it before you buy it.
Our clients love that they can come try out their equipment before buying. You can read all the reviews you want but the most important thing you can do is to test one out.
San Diego Fitness Equipment Showroom:
8063 Balboa Ave, San Diego, CA 92111
Hours:
Monday - Friday: 10:00AM - 6:00PM
Saturday: 10:00am - 5:00pm
Sunday: 11:00am - 5:00pm
Get directions
Largest Fitness Equipment Selection in San Diego
We have a 10,000 sq/ft super-showroom and warehouse filled with cardio, strength and performance training training equipment, flooring and accessories to fit your needs. ​We have been serving San Diego's fitness and cardio equipment needs for over 25 years! Our highly trained, professional consultants will help you find the best fitness equipment for your gym or your home, no matter your budget, and we will deliver and install. If you need it, we also service and maintain everythin we sell with our in house staff!
Learn More